Claire Morgan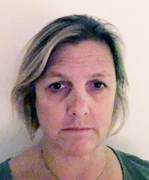 Position: Consultant in Restorative Dentistry
Hospital: Barts Health NHS Trust, London, United Kingdom
Qualifications: BDS, MSc, FDSRCS (Eng), DipDSed, FDSRCS (Rest Dent)
Contact:
Claire has worked for 15 years caring for Head and Neck Cancer patients at Barts Health, where she is a core member of the Head and Neck Multidisciplinary Team. She works closely with the oncology teams at Barts, Queens and the North Middlesex Hospitals in London. She is Lead Consultant at Barts Health in Head and Neck Restorative Dentistry providing dental assessments, oral health advice, and the oral rehabilitation of patients experiencing both the short and long term effects of oral mucositis. She also works with the Haemato-Oncology and Breast Cancer teams.
She is Lead for higher trainees in Restorative Dentistry and is involved in teaching of dental hospital trainees at all levels in the management of Head and Neck Cancer patients. She is a member of the Clinical Excellence Network for Head and Neck Cancer patients RD-UK (Restorative Dentistry specialist society UK). As Clinical Governance Lead for Dentistry and Oral Maxillofacial Surgery at Barts Health she has an interest in Patient Safety and is currently undertaking a Diploma in this field at Imperial College, London.
Claire joined the committee of UK Oral Management of Cancer Care Group in 2019 and looks forward to contributing to the fantastic work of this enlightened and experienced group of experts.